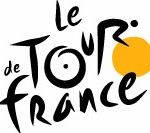 TOUR DE FRANCE BICYCLES AND ACCESSORIES NOW AVAILABLE ONLINE JUST IN TIME FOR THE HOLIDAYS!
December 2, 2010 — You can now find an array of Tour de France products online from adult bikes, children's bikes, helmets, gloves, bottles and more! The products were designed for any level of cyclist in the family.
Products are available today at
www.dickssportinggoods.com
With more online stores coming soon.
For the first time the public is able to purchase authentic Tour de France bikes and accessories inspired by the world's most iconic cycling event and brand.
More info contact info@pixelelves.com/moda.