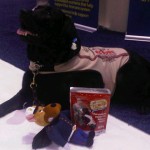 On the Road with MODA: Global Pet Expo – Orlando, FL March 16-18, 2011
I was at the Global Pet Expo in Orlando this past week with our client America's VetDogs® to help launch our new line of VetDogs® Dog Toys by Vo-Toys and continue our support of VetDogs® Dog Treats by Bil-Jac!
We put together a PR plan that attracted much attention having been featured in the Pet Expo Daily as a "Best in Show" brand! We were also covered by local media Fox News for their 5 o'clock Wednesday broadcast and many other planned pieces by pet trade journals and a possible segment on a nationally broadcast morning show…stay tuned!
The reception from retailers was beyond our expectations. We anticipate the America's VetDogs® brand to secure strong placement across multiple channels of retail.
All in all the show proved to be a major success. MODA's belief in the VetDogs® brand as a viable license is taking shape nicely.
Can't wait to report on the next licensee to join the VetDogs® family!
Scott
---
Check it out … New Tour de France bikes and accessories are now available at the following online retailers!
Kmart
http://www.kmart.com/shc/s/search_10151_10104?vName=Fitness+%26+Sports&cName=Bikes+%26+Accessories&keyword=tour+de+france&viewItems=24&sLevel=1&sLevel=0
SEARS
http://www.sears.com/shc/s/search_10153_12605?keyword=tour+de+france
Amazon
http://www.amazon.com/s/ref=nb_sb_noss?url=search-alias%3Dsporting&field-keywords=tour+de+france&x=16&y=21
Meijer
http://www.meijer.com/s/tour-de-france/toys-games-bikes-bicycles/_/N-1z13yh6Z2q3
Dazadi
http://www.dazadi.com/search?q=tour+de+france
Walmart
http://www.walmart.com/search/search-ng.do?search_query=tour+de+france&ic=48_0&Find=Find&search_constraint=0
New sites/new products to be added soon!
---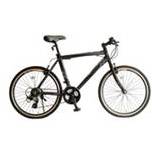 Tour de France "Bikes and Accessories" are rolling across the roads of North America!
We are extremely excited to extend the Tour's brand, cycling know-how and legacy as the world's most iconic cycling brand onto this collection and are sure you will be as excited when you see the craftsmanship and detail that has gone into each bike and accessory. The items are now available at various online retail outlets such as:
http://www.walmart.com/ip/Cycle-Force-Tour-de-France-Prologue-Elite-20.5-Mountain-Bike/15383106
Order yours today!!
The Tour de France line was created with the consumer in mind by providing high quality at an affordable price. Why pay specialty bike store prices when there is an excellent alternative available to the consumer to ride home with a bike that will live up to the Tour de France name and credibility as the authority on cycling. Here is an example of the quality and detail of one of our new bikes:
• Special features include: Tour de France Prologue Elite 20.5″ Mountain Bike
• Shimano indexed trigger shifters
• Riding style: mountain bicycle
• Frame/frame materials/stem: alloy
• Handlebars: 60cm 22.2 alloy flatbar
• Gearing: 24 speeds
• Derailleur: Shimano Altus/Acera
• Seat: Vader Saddle / Cr-mo rails
• Brakes: front and rear linear pull
• Brake levers: alloy
• Wheels: 700C
• Tires: 700C / 38c
• Rims: double walled alloy
• Pedals: alloy
• Dimensions: 53″W x 27″H x 7″D
• Assembly instructions included: yes
• 1-year limited warranty
---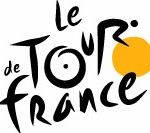 TOUR DE FRANCE BICYCLES AND ACCESSORIES NOW AVAILABLE ONLINE JUST IN TIME FOR THE HOLIDAYS!
December 2, 2010 — You can now find an array of Tour de France products online from adult bikes, children's bikes, helmets, gloves, bottles and more! The products were designed for any level of cyclist in the family.
Products are available today at
www.dickssportinggoods.com
With more online stores coming soon.
For the first time the public is able to purchase authentic Tour de France bikes and accessories inspired by the world's most iconic cycling event and brand.
More info contact info@pixelelves.com/moda.
---
Interbike in Las Vegas! North America's largest cycling trade show is off to a terrific start with lots of enthusiasm throughout the aisles.
Cycle Force Group has launched its line of Tour de France licensed bicycles, accessories and parts. The line looks awesome and reaction to the line and brand has been terrific.
I am here to look for licensing partners for the Tour in apparel (heritage and casual cycling), endurance supplements, skin care and other relevant product categories.
See the action at the booth, number 1250!
---
Scott Todd of MODA Licensing is heading out to Las Vegas for the Interbike Show on September 22nd to help with the launch of our new line of Tour de France bikes, accessories and parts by Cycle Force (booth # 1037)!
Other Tour de France licensees exhibiting their 2011 product include Headsweats (booth # 1400), Suntech Optics / Ryder (booth # 2859) and DeFeet (booth # 3032).
If you would like to find out more about Tour de France licensing opportunities please contact Scott at (212)-687-7640 or via email at s.todd@pixelelves.com/moda to set up an appointment.
---
FMI May 2010
I recently attended the FMI 2010 Show (Food Marketing Institute) in Las Vegas, the largest and most comprehensive food industry event in North America. The show was touted as a big success with attendance up and most attendees full of optimism.
People were talking about brand loyalty being critical to food retail and the importance private label store brands have in the market especially when shoppers have to make their grocery dollars go farther. In fact, I was informed that 97% of shoppers will purchase the same amount or more private brands in the grocery store in 2010 / 2011. These facts are real and add a sense of panic to brand owners and licensees who are vying for shelf space.
Competing with other brands is one thing but competing with your retailer is another and brand owners are looking for solutions that will maintain and increase their marketshare. There is no easy solution here but it seemed that product differentiation, creativity, customer service and speed to market was the buzz coming out of the show. Being a step ahead of the retailer by offering something unique that fills consumers' wants and desires will help brand owners maintain brand loyalty and hopefully increase marketshare.
MODA was at the show launching a line of licensed America's VetDogs® dog treats by Bil-Jac — to much success. Attendees seemed to really understand that by purchasing a package of America's VetDogs® dog treats they were giving back to an amazing organization that supports our American disabled veterans and heroes (differentiation) by providing soldiers with service dogs that allow them to re-enter domestic life with dignity and a sense of purpose (unique). Bil-Jac also stepped up to the plate and saw the immediate opportunity by landing a national retailer to roll-out the VetDogs® dog treats in August 2010 (speed to market).
---