Patents:  MODA undertakes the representation of patents based on its assessment of the strength and value of the patent.
The following are 2 examples of MODA's representation:
The first is a patent for Corrugated Pallets and Manufacturing System and the other is a "Brand" and "Ingredient."
UNIPAL Corrugated Pallets
MODA began work with UNIPAL during the early days of their initial patents for the pallet designs and manufacturing system.  We created the business model, the marketing package, the license agreement and subsequently the purchase agreement for our client.  We identified and engaged licensees and purchasers for our client in a short period of time.  UNIPAL, which is now owned by UNIPAL International Corporation, continues to receive revenue from our license deals entered into 18 years ago.
"I want to acknowledge MODA for the significant contribution they have made toward the market development of UNIPAL Corrugated Pallets. When UNIPAL was first ready to be marketed, they identified a number of the first licensees and without their efforts, the viability of CPC (Corrugated Pallet Corp. the founding company) would have been in doubt. Of significant importance, in addition to the license agreements they were responsible for including Japan and Singapore, were their efforts to facilitate the "outright sale" of the UNIPAL proprietary property for both Korea and Spain. With this capital infusion, CPC was able to greatly enhance its manufacturing system technology and to develop and patent a number of other UNIPAL pallet features and the manufacturing system itself."                                                                                                                                                                                                     Stanley Lee, President, Corrugated Pallet Corporation and Manager of Licensing                                    Mondi Technology Investments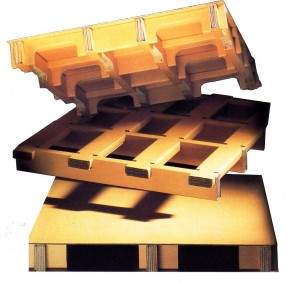 LYCRA®
MODA was appointed by DuPont to represent LYCRA®. Subsequently, the textile division of DuPont was acquired by Koch Industries.  MODA has successfully licensed the "brand" as well as the "ingredient" to Coty Inc.  The LYCRA® ingredient was tested and found to enhance the performance of Coty's nail enamel.  Currently, LYCRA® is licensed for cosmetics including a current collection of nail and eye products co-branded with Coty's Rimmel and Astor brands.  The products have been in the marketplace globally for over 6 years with continuing success and on-going product development.
"MODA's breakthrough idea of LYCRA® nail enamel as a co-brand for our Rimmel and Astor brands was a perfect fit for our global marketing and development plans for these brands. We have seen double-digit growth in key markets as a result!"
Steve Mormoris, Senior Vice President – Global Marketing                                                                                   Coty Inc.